I owe you a report from last weekend – Miguel and myself have just returned from an amazing trip to North Australian Tropics – where we ran ½ marathon last Sunday. This was our first ½ Marathon and we had been preparing for it for the last 8 weeks. It was a very enjoyable experience and I think this may not me our last time we run a race…
On the flight back yesterday, I was thinking about what I learned from running ½ marathon and how this can actually help you in building a network marketing business.
Watch today's video and learn how these lessons can help you to have a strong month in your business.
If get value from what you learn, feel free to share it with anyone you think will benefit from it! Also, drop as a comment below if you found this video helpful to you and tell us what you learned from it today!
Did This Video Provide Value To You? YES? We would greatly appreciate if you commented below and shared this on Facebook.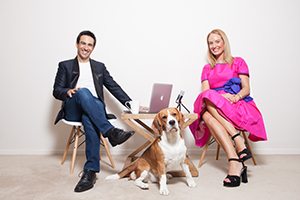 Masa & Miguel
Pyjama Bosses
JOIN US ON FACEBOOK: http://facebook.com/pyjamabosses
FOLLOW US ON PERISCOPE / TWITTER: @pyjamabosses
Email us with any questions: [email protected]
PS. If you are looking for help in your network marketing business, download our FREE BOOK "7 Days Success Formula" it is a really valuable tool and it will show you what you need to do to create an income in just 7 days.