Today is a very special day. 10 years ago today we signed up in our first network marketing company. It was a Friday night and our 17-year old sponsor to be and her mother came to do a presentation at our apartment on our dining table.
Needless to say, we got excited.
Masa: "I signed up first and "recruited" Miguel as my first downline!
Miguel: "I remember that night we watch Brilliant compensation DVD for the first time and we could not go to sleep, because we had finally found a better way!
Listen to the rest of the story and hear what are the TOP 10 things we learned in 10 years!
If get value from what you learn, feel free to share it with anyone you think will benefit from it! Also, drop as a comment below if you found this video helpful to you and tell us what you learned from it today!
Did This Video Provide Value To You? YES? We would greatly appreciate if you commented below and shared this on Facebook.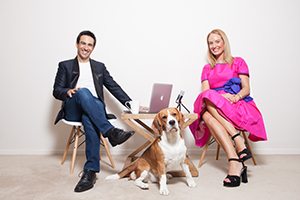 Masa & Miguel
Pyjama Bosses
JOIN US ON FACEBOOK: http://facebook.com/pyjamabosses
FOLLOW US ON PERISCOPE / TWITTER: @pyjamabosses
Email us with any questions: [email protected]
PS. If you have not already registered for our 10-year anniversary webinar training: register here now. We are going to talk about 10 Things We Learned In 10 Years In Network Marketing.