Have you ever been frustrated because you team suddenly disappeared … they decided to take a "sabbatical" from their business? Are you continuously having to rebuild your team from scratch?
In today's video we share important advice about how to prevent people from quitting the business. There is an important step that is quite surprising and may not be very intuitive. In fact, this is also one of the most important ways how we can create large teams, leverage and financial freedom through network marketing. Watch today's video and learn how to do that starting today!
If get value from what you learn, feel free to share it with anyone you think will benefit from it! Also, drop as a comment below if you found this video helpful to you and tell us what you learned from it today!
Did This Video Provide Value To You? YES? We would greatly appreciate if you commented below and shared this on Facebook.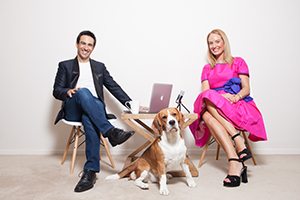 Masa & Miguel
Pyjama Bosses
JOIN US ON FACEBOOK: http://facebook.com/pyjamabosses
FOLLOW US ON PERISCOPE / TWITTER: @pyjamabosses
Email us with any questions: [email protected]
PS. Have you seen our new training yet?
For another 3 days you can access this training at
80% off – instead of getting it on our website for $197 –
for a limited time and ONLY UNTIL FEB 1st –
you can get it at $37 …GET IT NOW.