One of the biggest obstacles for everyone to build a local network marketing team (which is obviously the key to creating success and a 6- or 7-figure income in this profession) is getting people coming and attending your home meeting.
Miguel and I uncovered this trick by accident one day- and it was like unlocking the door to the vault of prosperity – this was the first step to us filling 5 or 6 meetings a week in our home to create momentum in our business. Watch today's video and learn HOW.
If get value from what you learn, feel free to share it with anyone you think will benefit from it! Also, drop as a comment below if you found this video helpful to you and tell us what you learned from it today!
Did This Video Provide Value To You? YES? We would greatly appreciate if you commented below and shared this on Facebook.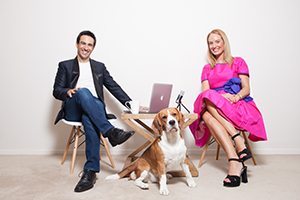 Masa & Miguel
Pyjama Bosses
JOIN US ON FACEBOOK: http://facebook.com/pyjamabosses
FOLLOW US ON PERISCOPE / TWITTER: @pyjamabosses
Email us with any questions: [email protected]
PS. You only have 24 hours left to earn our FREE BONUS and get access to our $197 "Utlimate Pyjama Party" training program – it will teach you how to use home business presentations to create a 6-Figure business in 12 months or less.
What you need to do is to enroll before midnight in Jessica Higdon's "Social Media Local Prospecting Formula" and you will get this $197 program from Pyjama Bosses absolutely FREE!