There are so many effective books, movies, audios in network marketing that are generic to our whole profession and you can use them no matter what company you are building in. The real question becomes- how do we use these tools effectively with people who are either our prospects or our new team members?
Watch today's video and learn about the two different ways you can use generic tools effectively for your business and how this can help you to increase the result sin your business!
If get value from what you learn, feel free to share it with anyone you think will benefit from it! Also, drop as a comment below if you found this video helpful to you and tell us what you learned from it today!
Did This Video Provide Value To You? YES? We would greatly appreciate if you commented below and shared this on Facebook.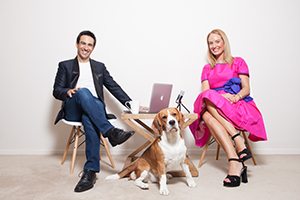 Masa & Miguel
Pyjama Bosses
JOIN US ON FACEBOOK: http://facebook.com/pyjamabosses
FOLLOW US ON PERISCOPE / TWITTER: @pyjamabosses
Email us with any questions: [email protected]
PS. Are you looking to create consistent results in your network
marketing business – or even to create a 6- or even 7-Figure
results this year – check out Pyjama Bosses Coaching Club:
the place where you can access an entire vault of our trainings
once a week – check it out today!