One of the greatest challenges we all face n our network marketing business in attrition. Some people will inevitably give up on their dreams and long-term will not pursue the business opportunity actively…
The question that we answer in today's video is: How can we prevent people from quitting , knowing that we are increasing their overall chance of success by prolonging their life-span in the business?
We take you through the emotional ups and downs that an average team member will experience in the business. We then share the idea of what are the important ways of helping the person THRIVE in their business and commit to the long-term despite some short-term challenges that they may be facing.
Did This Video Provide Value To You? YES? We would greatly appreciate if you commented below and shared this on Facebook.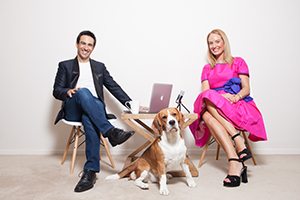 Masa & Miguel
Pyjama Bosses
JOIN US ON FACEBOOK: http://facebook.com/pyjamabosses
FOLLOW US ON PERISCOPE / TWITTER: @pyjamabosses
Email us with any questions: [email protected]
PS. To learn more about creating leaders in your team, check
out one of our best selling programs called "Top Earners' First Steps",
where we teach the exact process how to find, identify and build
leaders in your team!