Several times last week I was asked by our leaders and students about what are the best and fastest ways to go to the next level in your network marketing business. Yes, it is obvious there is recruiting involved, but this is just one of the several essential steps you have to take to really create the leverage of doubling your business or income.
In todays video I share three essential steps that will propel your business to new heights. In fact, the order of taking these steps is also important and you might be taking action, but without the first two steps you might be struggling to get a different result. Watch today's video and get inspired to change yourself and your business forever.
If get value from what you learn, feel free to share it with anyone you think will benefit from it! Also, drop as a comment below if you found this video helpful to you and tell us what you learned from it today!
Did This Video Provide Value To You? YES? We would greatly appreciate if you commented below and shared this on Facebook.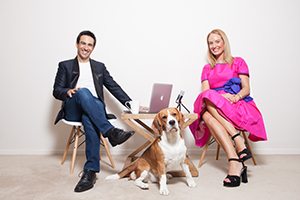 Masa & Miguel
Pyjama Bosses
JOIN US ON FACEBOOK: http://facebook.com/pyjamabosses
FOLLOW US ON PERISCOPE / TWITTER: @pyjamabosses
Email us with any questions: [email protected]
PS. Are you looking to create consistent results in your network
marketing business – or even to create a 6- or even 7-Figure
results this year – check out Pyjama Bosses Coaching Club:
the place where you can access an entire vault of our trainings
once a week – check it out today!