Today I am sending you probably one of the most important videos this year …
It will tell you WHY you need to stop focussing on recruiting if you want to build BIG teams in your network marketing business … So that you can develop a long term residual income and time and financial freedom!
Have you ever wondered … "why am I stuck forever recruiting new people"?
In today's video going to learn …
What is the you need to stop focusing on recruitng
How you can create a duplication process that works …
What are the main limiting beliefs that are stopping you …
If get value from what you learn, feel free to share it with anyone you think will benefit from it! Also, drop as a comment below if you found this video helpful to you and tell us what you learned from it today!
Did This Video Provide Value To You? YES? We would greatly appreciate if you commented below and shared this on Facebook.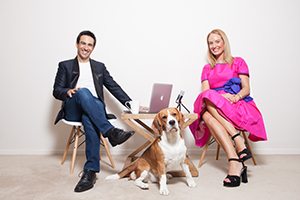 Masa & Miguel
Pyjama Bosses
JOIN US ON FACEBOOK: http://facebook.com/pyjamabosses
FOLLOW US ON PERISCOPE / TWITTER: @pyjamabosses
Email us with any questions: [email protected]
PS. We have been working on something new … and tomorrowyou get a peak into the behind the scenes of what we have been doing for the past few months … watch this space for an announcement very soon …!