We know that the wellness revolution and many other trends in our society over the last 4-5 decades have been driven by the enormous numbers in the Baby-Boom generation. However, there is an equally large and power generation rising fast – in today's video we share the importance and strategies how to attract more Y-Generation to your team.
Watch today's video to learn some of the key ways how to interact with and recruit people who belong to the Y-Generation and insure the long-term survival of your business.
If get value from what you learn, feel free to share it with anyone you think will benefit from it! Also, drop as a comment below if you found this video helpful to you and tell us what you learned from it today!
Did This Video Provide Value To You? YES? We would greatly appreciate if you commented below and shared this on Facebook.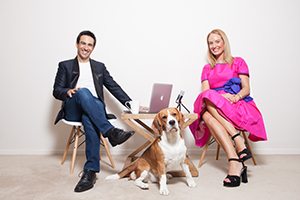 Masa & Miguel
Pyjama Bosses
JOIN US ON FACEBOOK: http://facebook.com/pyjamabosses
FOLLOW US ON PERISCOPE / TWITTER: @pyjamabosses
Email us with any questions: [email protected]
PS. Are you looking to systemizing home based business presentations
in your business- check out THE ULTIMATE PYJAMA PARTY – our
3 module program that teaches you everything about home bases
business presentations that you need to create a 6-Figure income!