We have all heard about momentum in network marketing. It is the holy-grail of the ultimate network marketing success and achievement – it is momentum that gives us the leverage and freedom that we get involved in this profession for!
In today's video we review the process how you can create and maintain momentum in your business. We get this question so often from our followers that this video is a welcome reminder.
If get value from what you learn, feel free to share it with anyone you think will benefit from it! Also, drop as a comment below if you found this video helpful to you and tell us what you learned from it today!
Did This Video Provide Value To You? YES? We would greatly appreciate if you commented below and shared this on Facebook.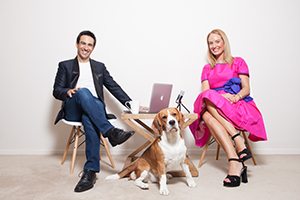 Masa & Miguel
Pyjama Bosses
JOIN US ON FACEBOOK: http://facebook.com/pyjamabosses
FOLLOW US ON PERISCOPE / TWITTER: @pyjamabosses
Email us with any questions: [email protected]
PS. To learn more about creating leaders in your team, check
out one of our best selling programs called "Top Earners' First Steps",
where we teach the exact process how to find, identify and build
leaders in your team!